Not all uplighting is the same.  Here are some key points to consider when adding uplighting to your decor: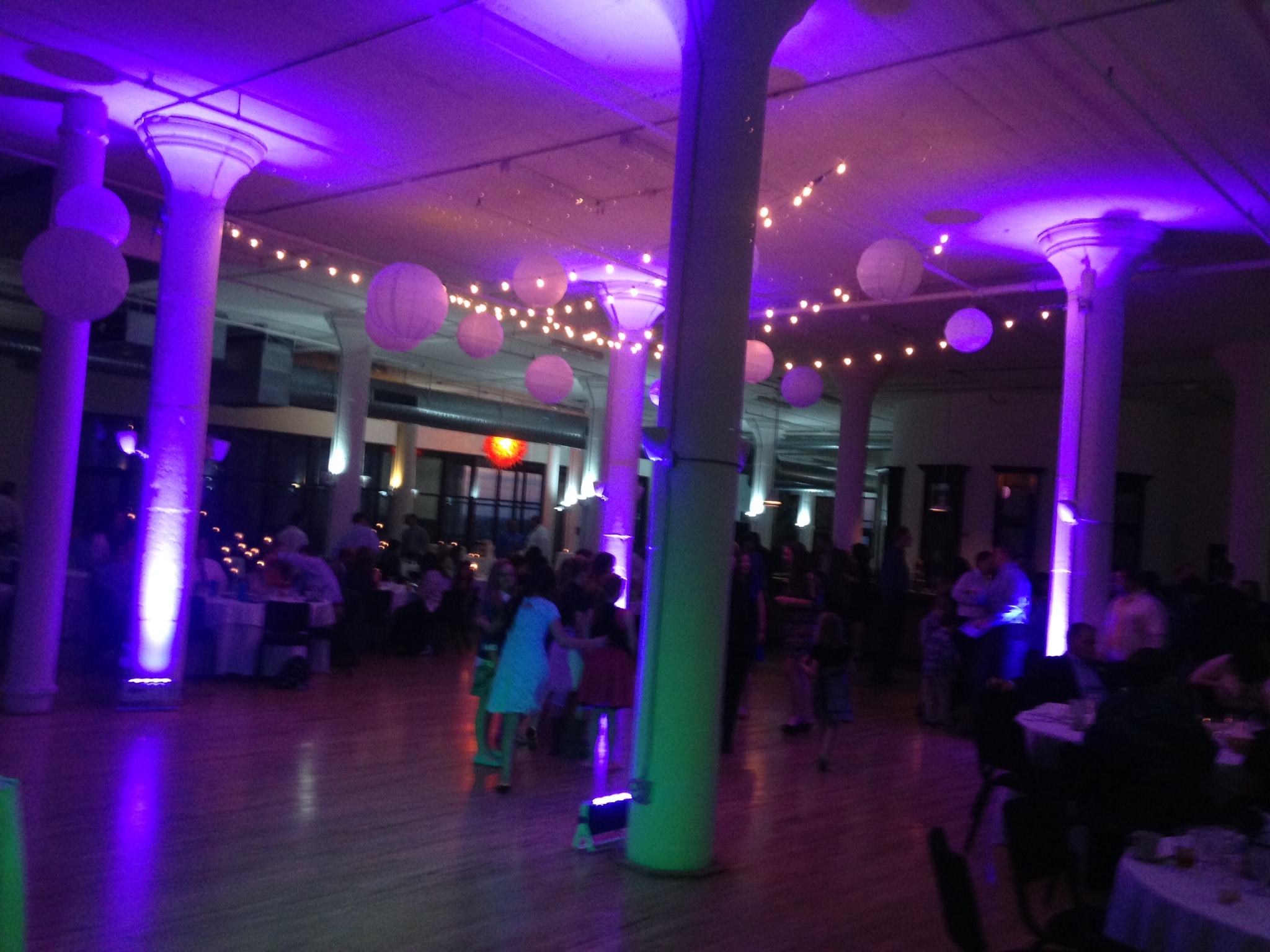 1.  We use LED lights.  This is important because it means they won't get hot.  Unlike traditional PAR lights that use halogen bulbs, they won't pose a danger to anyone who may inentionally or accidentally touch them.  
 2.  Our lights can mix to create hundreds of colors.  Our lights utilize 12, bright 15watt LEDS that incorporate Red, Green, Blue, White, Amber, and Ultra-Violet.  Most decor rental companies use a colored "gel" or plastic cover over their lights.  With this method, you're limited in getting that perfect color to match your theme.  Our lights won't flicker, this means that they'll look great on video.  
 3.  Our lights use industrial, rechargeable batteries that provide anywhere from 10 to 15 hours of use on a single charge.  What's the big deal about this?  Since our lights are battery operated, we can put them ANYWHERE in the room and not be limited to location of electrical outlets.  Nothing looks worse than walking into a well-decorated room and seeing extension cords along the floor.  Want to make your guest tables glow?  Yeah, we can do that!
 4.   Our lights are DMX controllable.  We can change the colors as needed, to change the mood of the event.  We can make your whole room come alive once the dancing starts!